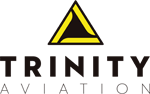 1990 MD 500E
Reg #: N509TA
S/N: 0419E
Total Time: 2,450 hours
Location: Texas
Description: 
This low time 500E just recently received a fresh annual and U.S. C of A (completed in February). It currently is in paint(as of 329/19), and will have new interior and avionics once paint is completed. 
With a zero TSOH engine, new paint, interior, and upgraded avionics once completed, this aircraft is a dream!
As authorized MD representatives and Heliwagon dealers, we offer a brand new Heliwagon and MDHI factory transition courses as add-ons when purchasing a helicopter through us. 
Asking Price: Let's talk.