The current line of new MD Helicopter models focus of agility and dependability.
FEARLESS,
HIGH ALTITUDE,
HOT DAY,
WORKHORSE
 The MD 530F operates more effectively in hot, high environments than other helicopters in its class.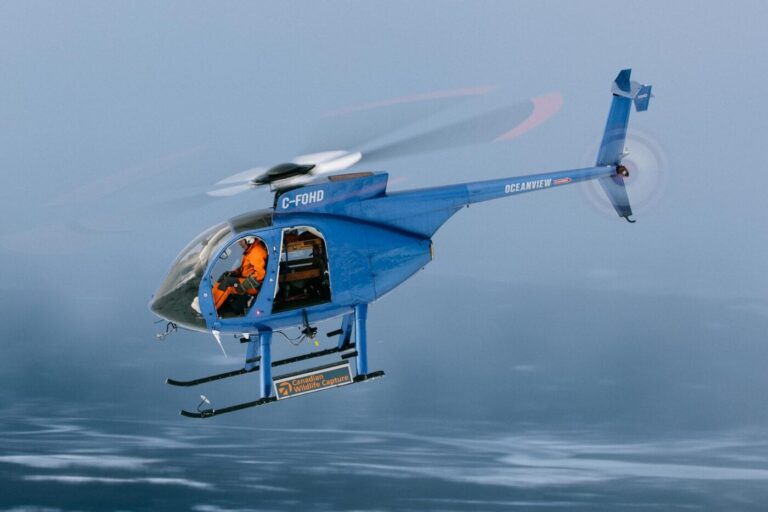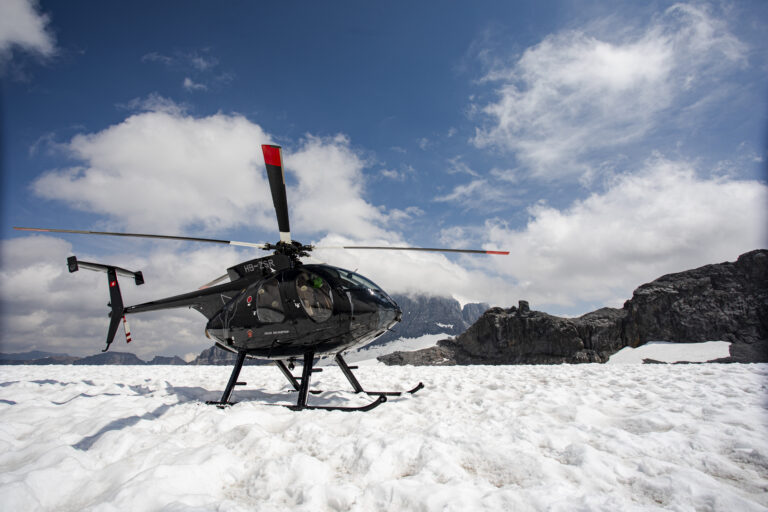 Offers exceptional capability when it comes to payload, performance, and ability to handle extreme weather and high altitude conditions.
Available factory new in 2023 through Trinity's MDH-VIP program. Contact us or find an Authorized Dealer near you.
Next MD 530F off the production:

EFFICIENT,
MULTI-PURPOSE,
DEPENDABLE,
PRODUCTIVE
500E is a proven reliable work machine. One of the most sought after wide-use utility helicopters in the world.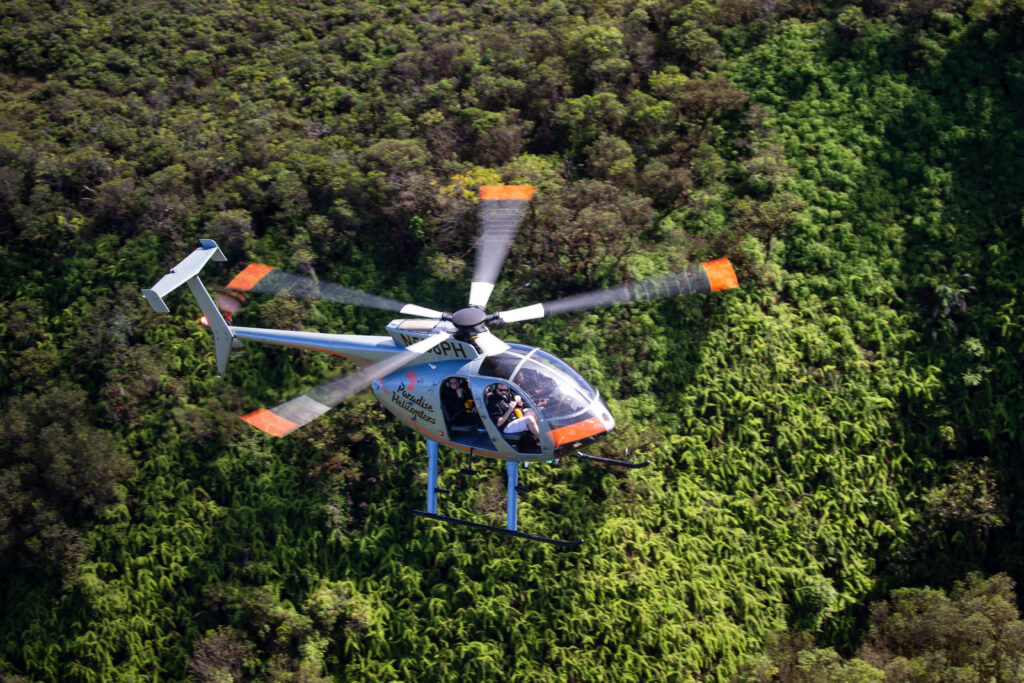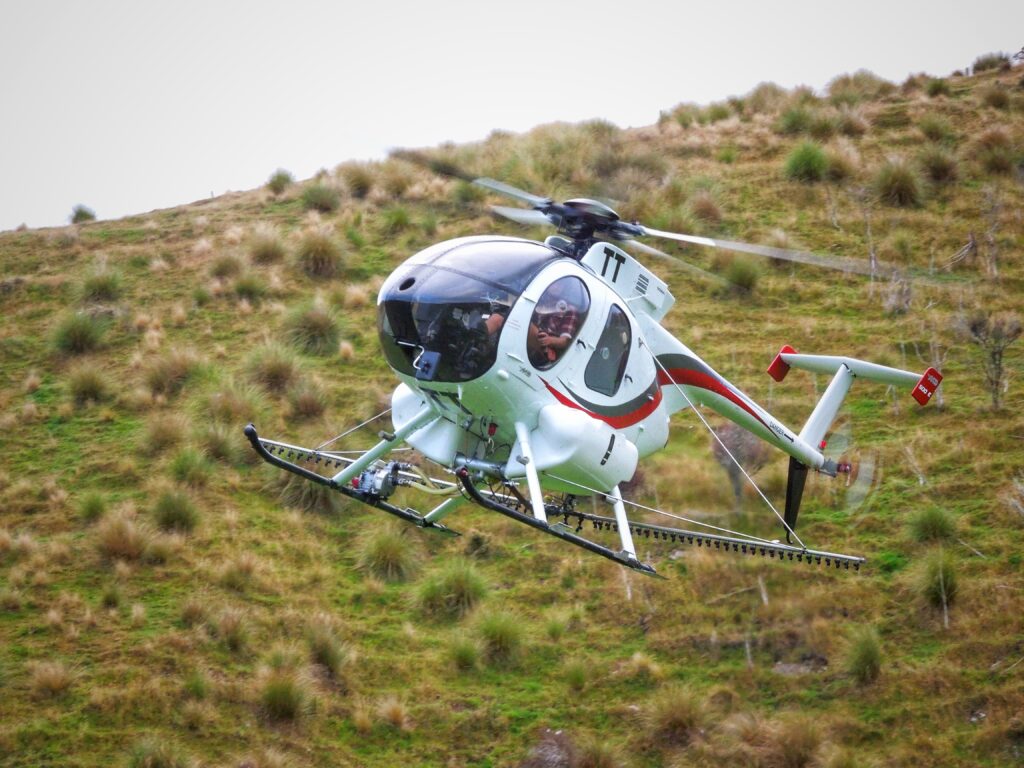 "The MD 500E delivers the highest speed, payload and productivity in its class. With a five-bladed main rotor and a 420-shp Rolls-Royce 250-C20B turbine engine, the MD 500E offers unparalleled versatility for the broadest range of customer-defined missions." – MDHI

Popular in the following industries:
Utility work
Law enforcement
Agriculture
Charter services
VIP
NIMBLE,
SAFE,
DISCREET,
UNIQUE
The 520N flies under the radar as the most quiet turbine helicopter on the market.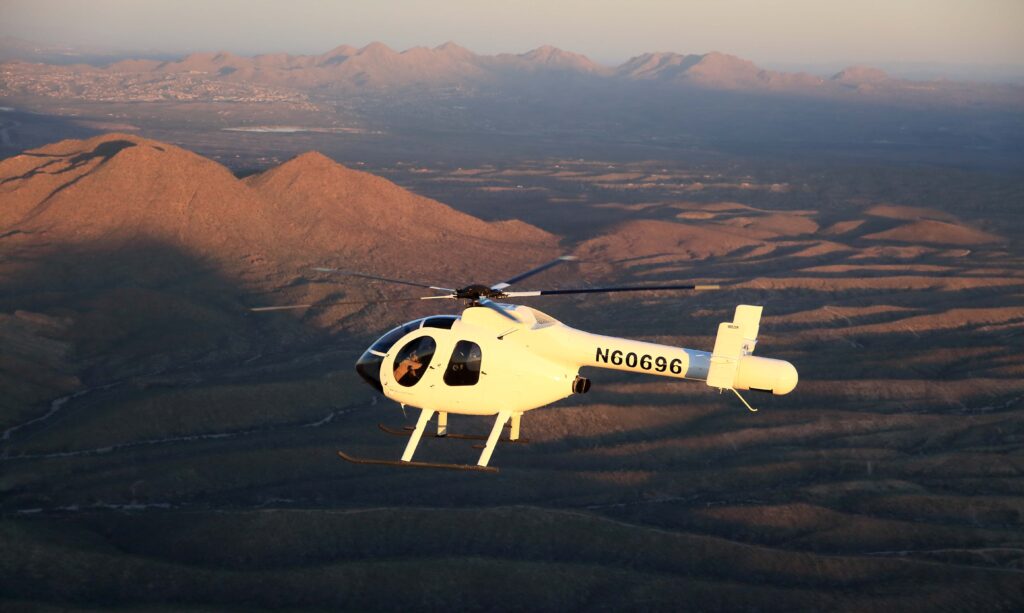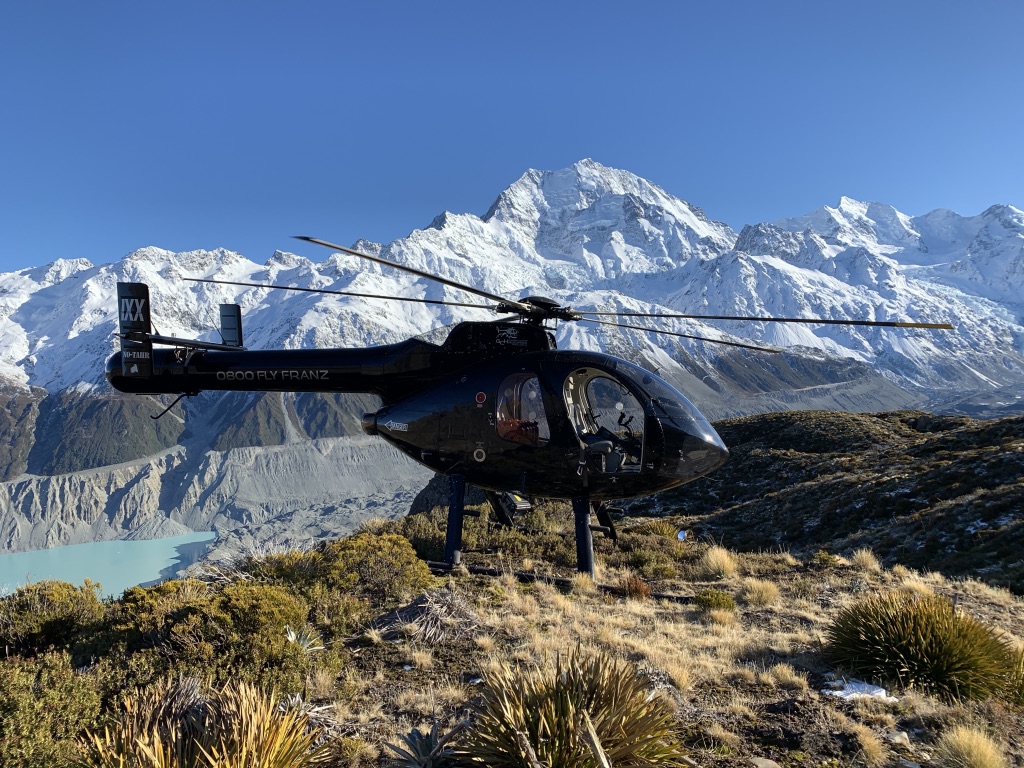 "By replacing conventional tail rotors with the NOTAR® system, the margin of safety immediately increases for crew and aircraft, and the noise decreases; making it an exceptional choice for operation in confined and densely populated areas." – MDHI

No longer in on the MDHI production line, however there are plenty on the used market.

ESTIMATED PERFORMANCE CAPABILITIES COMPARISONS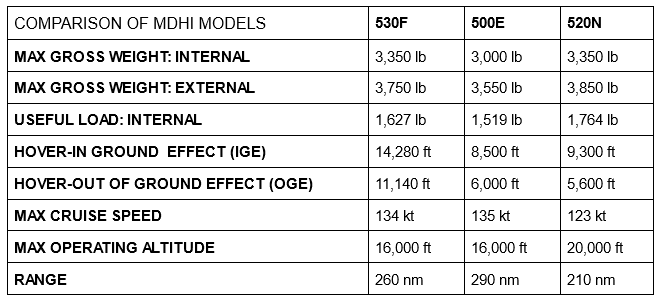 Each model of MDHI Helicopters offers certain strengths and capabilities. Important to under your unique intended mission. Whether it be for charter, utility work, or aerial ranch surveillance, find what suits your needs.
Talk with us to find out more.
Found one you like? Secure it, new or used.